Ask Angela: Portable Toilets for Camping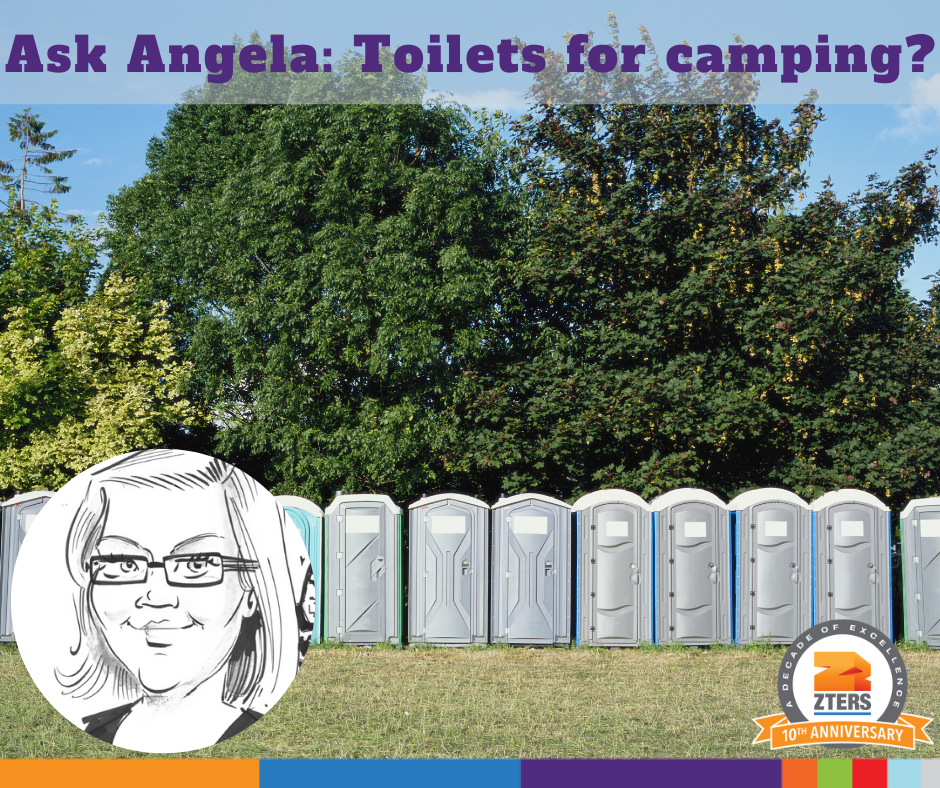 Angela Phillips is a Senior Account Manager III at ZTERS Waste Solutions. She helps customers with some of their most challenging site service issues, and she answers your questions here on our website.
Angela, we're going camping for a family reunion and there are going to be a lot of us camping in one place—all ages—with no facilities nearby. Can we take a portable toilet camping?
Great question. It's one we hear every year, especially since "glamping" became a thing. We also get this question from scout troops. The answer is probably, with some caveats. It depends on where you're camping and the type of terrain.
You could always purchase small, portable camping toilets from an outdoors store or online, but that's not going to give you privacy, and you'll be left with bags of waste to clean up. I'm guessing you want something that operates more like a traditional porta potty or restroom trailer.
There are several porta potty options available, including larger ADA-compliant toilets and restroom trailers with shower stalls. Depending on how many people you'll have, and the size of the location, you could go with a delivered trailer, a traditional porta potty, or there are even tow-able portable toilets on flatbed trailers that you can tow to the site yourself.
When deciding on what to rent, keep in mind a delivery truck will need to access the area (unless you're towing it yourself). Also, you don't mention whether you'll be on private land or a state or federal park. Either way you'll need permission to park a toilet on your campground.
Some public parks will allow you to bring portable toilet trailers, but you need to check with the park services department. There may be permits and fees involved. And if they do allow porta potties, they may have specific requirements for placement and features. For example, beaches will most likely require a protective base to prevent any leaks from getting into the sand. Always check with the location before you rent a toilet to make sure you'll be allowed to bring it with you.
Another consideration is access to water and electricity. If you rent a restroom trailer, you'll more than likely need access to both. For large units like these, it may require an extra fee if they need to manually change out the water and sewage tanks. Be sure to find out what's available near near the campsite and what you'll need to deliver or service the toilet.
Taking a portable toilet camping is doable, you just need to do a little planning beforehand. Have a great family reunion! And give us a call if you need help finding the right product for your site.