What Kind of Roll-off Container Rental Do You Need?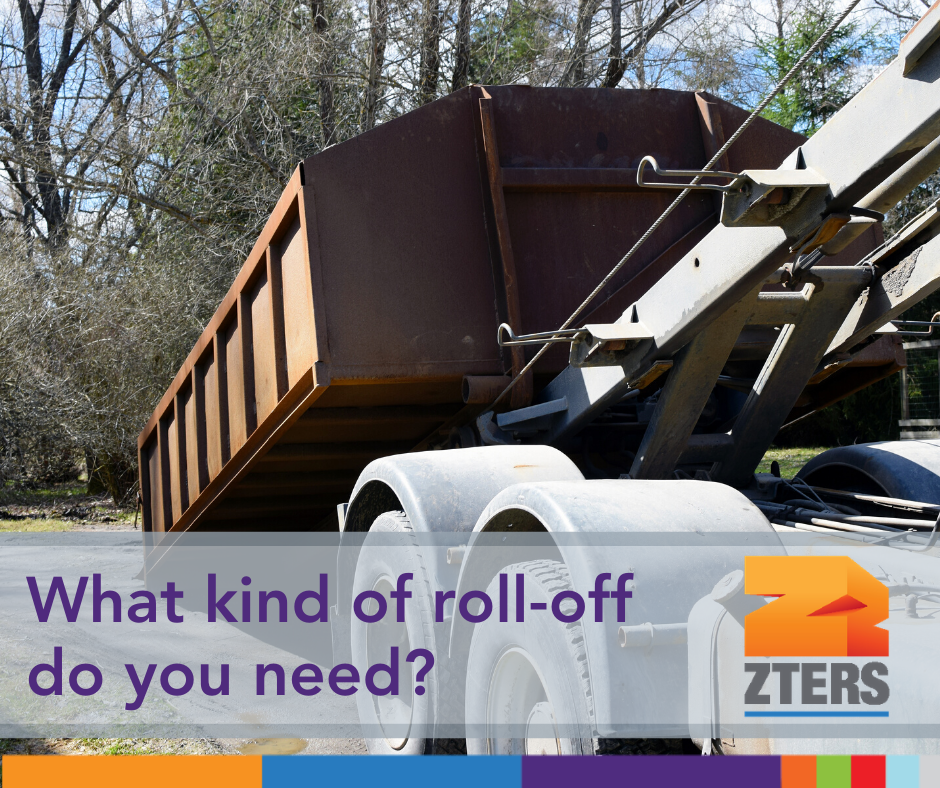 You may not realize you have choices when it comes to roll-off container rentals. Most people think they have to go with a regular steel roll-off dumpster, but there are other options available. Depending on your worksite and the type of debris you need to haul, there are several styles to choose from. Here are five kinds of roll-off rentals to consider for your next project.
Roll-off container rentals for solid waste
Most people are dealing with solid waste. That is, waste that has no detrimental impact on the water table or the general environment and human health. Things like standard construction debris (with no possibility of lead contamination) and grease trap waste fall into this category. So, solid waste doesn't necessarily have to be "solid." Liquids like sludge and septic waste are also classified as solid waste.
Standard roll-off containers
Rectangular roll-off containers are what most people think of when they're looking for a roll-off rental. These metal containers are available in light, medium, and heavy-duty grades. If you have light debris, such as a small renovation or clean out, the light grade roll-off should be enough for you. Standard construction debris is heavier and sharp enough that you'd probably want a medium-duty roll-off. And the heavy-duty containers are typically reserved for scrap yards and other industrial uses where the container needs to last a long time under extreme conditions.
Tub containers
As the name implies, these roll-off containers are shaped more like tubs. They have tapered, smooth sides, which makes them easy to dump, and you can customize them with vinyl decals if you need to. Just like standard roll-offs, these are available in light, medium, and heavy-duty grades. These are most often used for recycling materials and scrap collection.
Sealed containers
If you're dealing with wet solid waste, you're going to need a sealed container. These are actually a subset of standard and tub containers, because they're built to the same specifications but they're able to securely hold liquid. The sludge containers are built to a heavier duty standard, while sealed containers fall into the light or medium-duty category. Because the seams and hinges are sealed on these containers, they're more secure than standard roll-offs. This makes them good for more than just liquid waste disposal. If you need a secure container with sealed seams—for any reason—look into sealed and sludge containers.
Dewatering containers
You'll know if you need a dewatering container. These containers are built with special baskets that separate solids from liquids. As you pour waste into the container the solids are kept inside the basket while the liquid drains out and can be disposed of separately. The main benefit is to reduce weight and save on disposal fees, but they can also used for filtration.
Recyclers
While recycling can go into standard or tub-style containers, there are custom recycling containers with internal dividers. This style is used most frequently in areas where recycling is mandatory, however, they are also used on any site where materials are separated for recycling or re-selling.
Roll-off containers for hazardous waste
Hazardous waste requires special handling because it's detrimental to the environment and to people exposed to it. There are different container options for different types of hazardous waste, including a version of sealed and sludge containers and specialty containers developed for specific types of waste. Because these are so specialized, it's best to speak with someone who knows the industry and can help recommend the right container. We help with all kinds of waste, including hazardous.
Give us a call if you have questions about roll-offs for your project. We'll help you find the right type of roll-off rental for your worksite. And want to bundle your site services in one package? We also schedule portable toilets, temporary fencing, storage containers, and mobile offices. Everything you need in one phone call.