3 Reasons You Should Rent a Portable Toilet for a Home Renovation
POSTED ON March 1, 2023 | BY Zters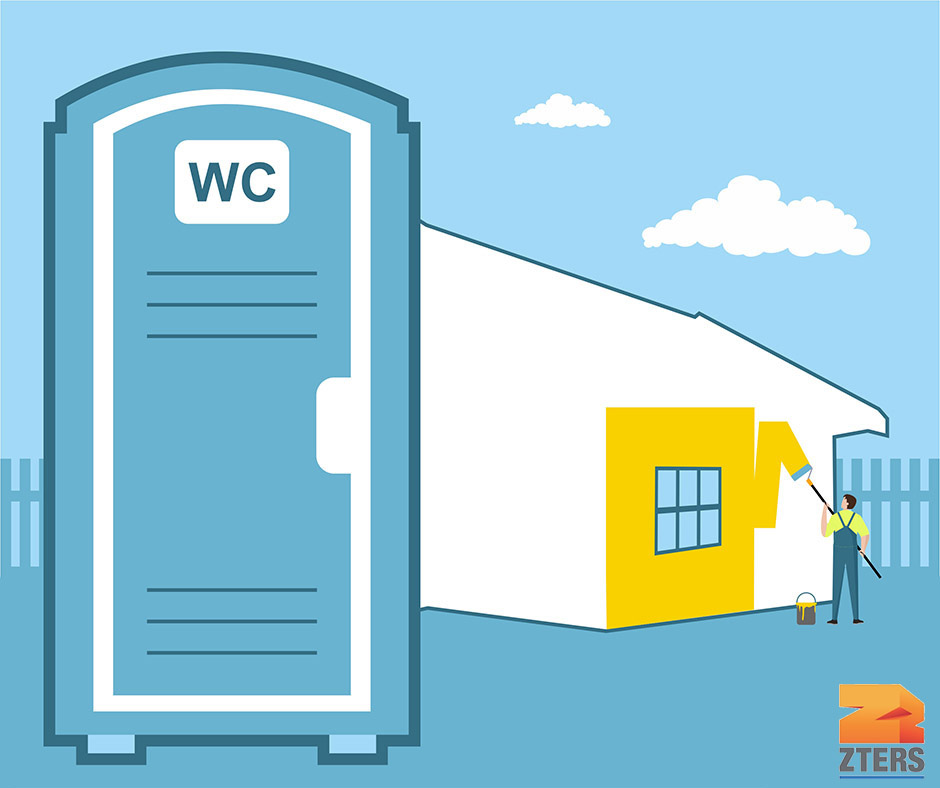 Whether your project is big or small, home renovations can be stressful. Hiring outside help means extra noise, dust, and strangers filling your house. Amid the chaos of finding contractors, planning materials, and prepping your home, it's easy to take for granted some everyday essentials that may become unavailable. For example, your toilet!
Portable toilets for a home renovation are the way to go if you want to ensure you and your family's convenience, comfort, and cleanliness. Here are just a few advantages of having access to a portable restroom during your home renovation:
1. Keep your personal space
Most people don't want a bunch of strangers using their personal bathroom all day. Let alone a bunch of strangers who could be accidentally tracking in dirt, sawdust, or paint.
Generally, having contractors in your house to work on renovations means giving up some level of privacy and cleanliness. Having a designated portable toilet can help set boundaries so that certain parts of the house can remain private and save you a lot of extra cleanup after the renovations are done.
2. Maintain water access
If you're renovating your bathroom, that means everyone in the house has one less bathroom to use. Even if you're not working in the bathroom, it's possible that the nature of the renovations could require you to shut off all the water to your house. Renting a portable toilet ensures that everyone can still have a convenient location to use the restroom throughout the renovation process.
3. Increase productivity
If you don't want construction workers using your home bathroom, portable toilets are essential to ensure that workers don't have to take the time to leave the site to find a bathroom. With an onsite portable toilet, they can take shorter breaks and get back to work in no time.
Keep in mind…
Not all portable toilets are created equal. If you're planning to rent one for your home renovation, here are some things you might want to consider:
Toilet size: For families with children, larger toilets such as an ADA-compliant toilet and toilets with sinks may be preferred.
Crew size: If you have a large crew working on the renovations, you might want to get multiple toilets to accommodate them. It's usually recommended to get one toilet for every 10 people.
Amenities: Mirrors, lighting, shelving, flush-ability, and sink access are all amenities that can be included to help you feel more comfortable in your toilet-away-from-home. Read more about luxury portable toilets and all their glorious features.