What is a Luxury Portable Toilet Trailer?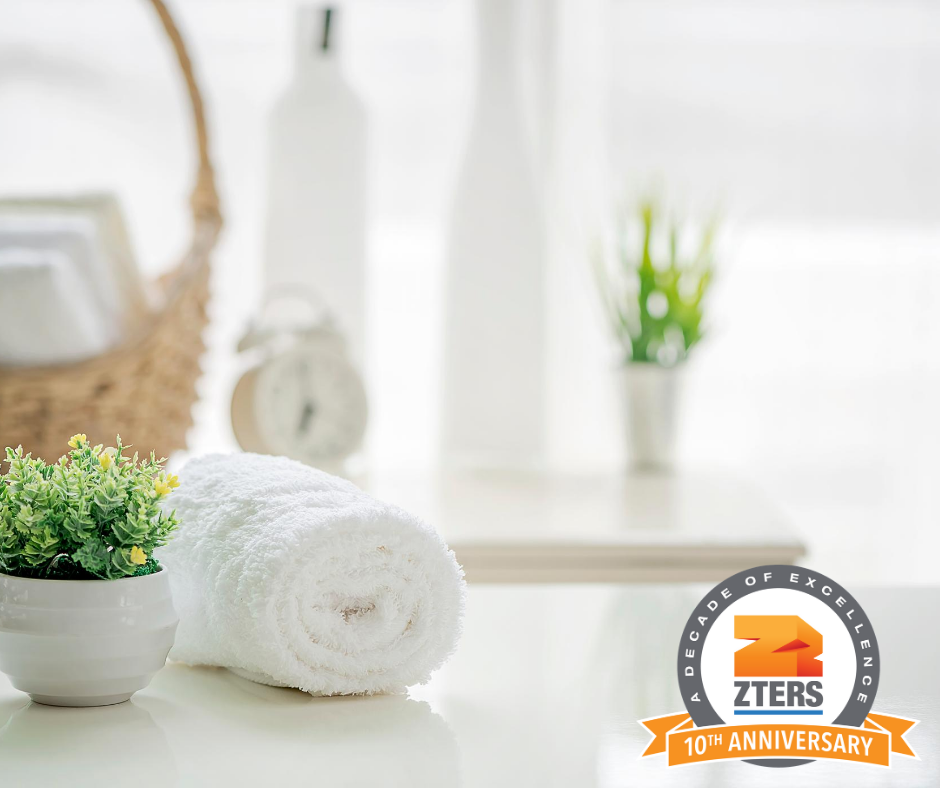 Who doesn't love the look of a high-end hotel bathroom? The shimmering fixtures. The dark wood tones and glossy counter finishes. Is that level of luxury available at an outdoor event? Believe it or not, the answer is yes. On the outside, a luxury portable toilet trailer might look like an ordinary trailer. But on the inside, features like faux wood floors, gleaming faucets, solid-surface countertops, and high-end light fixtures can look more like a five-star resort. Rent them for outdoor events, including weddings, birthdays, anniversaries, corporate retreats, and even movie sets.
Why rent a luxury portable toilet trailer?
There are times when a regular porta potty isn't going to fit the look and feel of an event. Even shiny new porta potties won't hit the mark. That's where a luxury portable toilet trailer comes in. Get high-end detailing and a more polished interior. Provide more space. And have convenient features like running water and flushing toilets. (Note: You'll need water hookup nearby.) It's basically a full interior bathroom at outdoor events. (Or glamping, anyone?)
Accommodate groups
Luxury portable toilet trailers are available with multiple stalls (up to 10 in one trailer). Accommodate groups of people, so going to the restroom becomes an extension of the event. How many conversations are sparked in front of a bathroom sink? How many friends have conversations between stalls, or while waiting for a stall to become free? Provide a bathroom experience that's more like a traditional restroom.
Room for grooming
Ever tried to check your hair in a traditional porta potty? Not easy. Assuming there's even a mirror. Portable toilet trailers typically have well-lit mirrors and large counters where guests can fix their hair, re-apply makeup, and even brush their teeth if they want! Brides and bridesmaids will have extra space before and after a wedding ceremony. In fact, a restroom trailer is a perfect place to get ready for the ceremony if there are no other enclosed locations nearby.
More space
When was the last time you wrangled a toddler in a traditional porta potty? (Hopefully never?) Good luck with that. Most standard-sized portable toilets are cramped and hard to use with small children. They're also not ideal for people with limited mobility or those who have a hard time navigating tight spaces. Portable toilet trailers have more space for standing, moving, turning, hand washing and helping little ones use the restroom.
Improved cleanliness
Raise your hand if you've ever been in a porta potty with no soap or hand sanitizer. Luxury portable toilet trailers typically include full-sized sinks with running water and soap dispensers, so guests can wash up effectively. They also have countertops and hooks, so guests can safely set personal belongings aside while using the restroom. There's less risk of dropping a phone or wallet on the floor (or worse, inside a toilet!). Additional hand sanitizing stations are also available in most areas.
Portable toilet trailer features
The event location may play a part in whether you can rent a luxury portable toilet trailer. Water and electricity hookups are needed for most trailers. However, even remote areas like campsites usually have some kind of access to water and power. (Pro tip: Many venues and parks will even list water and power availability on their website.)
At bare minimum, a restroom trailer will usually include:
Flushable toilets to make the trailer feel like being in an indoor restroom.
Heating and air conditioning to keep the temperature comfortable.
Running water that functions like indoor sinks.
Recessed lighting to provide flattering illumination and enhance safety (and no dropping your phone in the toilet!).
High-end mirrors to add a luxe feel and make the space more useful for grooming.
Faux wood flooring to make the restroom look and feel more permanent.
Solid surface countertops that are easy to clean and provide a convenient place to store belongings.
Restroom trailers come in different sizes and with different features. Some are as small as single stall units while others are large enough to accommodate separate men's and women's rooms.
There are many options when it comes to portable toilets for events. Give us a call to find out what's available in your area when you're planning your next event.