OSHA Proposes Rule to Revise Current OSHA PPE Standards
POSTED ON July 24, 2023 | BY Zters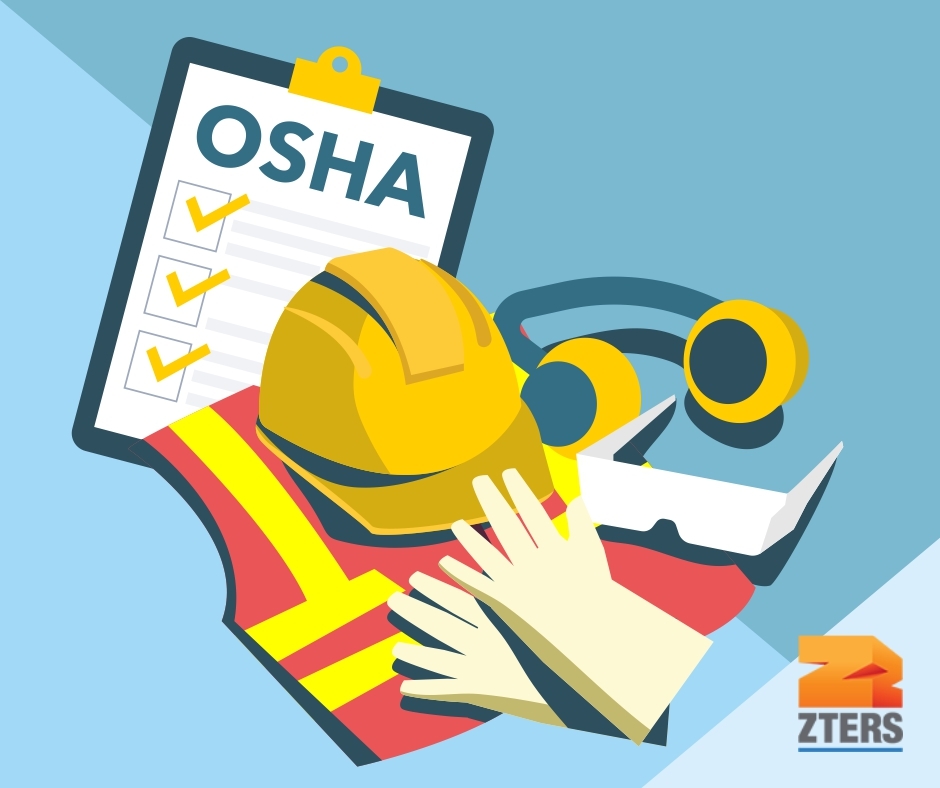 On July 19, the Occupational Health and Safety Administration (OSHA) published a national news release announcing a proposal to revise the current OSHA PPE standards.
Personal Protective Equipment (PPE) minimizes employee exposure to hazards in the workplace and includes:
Hard hats
Gloves
Goggles
Safety shoes
Safety glasses
Welding helmets and goggles
Hearing protection devices
Respirators
Coveralls
Vests
And full body suits
An excerpt from the release provides context for the revision:
The current standard does not state clearly that PPE must fit each affected employee properly, which the Occupational Safety and Health Administration's general industry and maritime standards do. The proposed change would clarify that PPE must fit each employee properly to protect them from occupational hazards.

OSHA National News Release (July 19, 2023)
The public is invited to submit comments and hearing requests before September 18.
How Revised OSHA PPE Standards Will Affect the Industry
OSHA does not expect the change will increase employers' costs or compliance burdens since the proposed rule clarifies the existing OSHA PPE requirements.
If the proposal is approved, the language used to define PPE standards for construction will more closely align with standards for general industry and maritime.
Many consider this proposed revision a win for physically smaller construction workers, especially women, who have expressed their concerns in finding well-fitting PPE. Ill-fitting PPE can have dangerous and even fatal consequences.
This move to revise the OSHA PPE standards represents a step towards a safer, more equitable construction industry.
Read more from ZTERS on OSHA construction standards here.