Ask Angela: Portable Toilets for Weddings?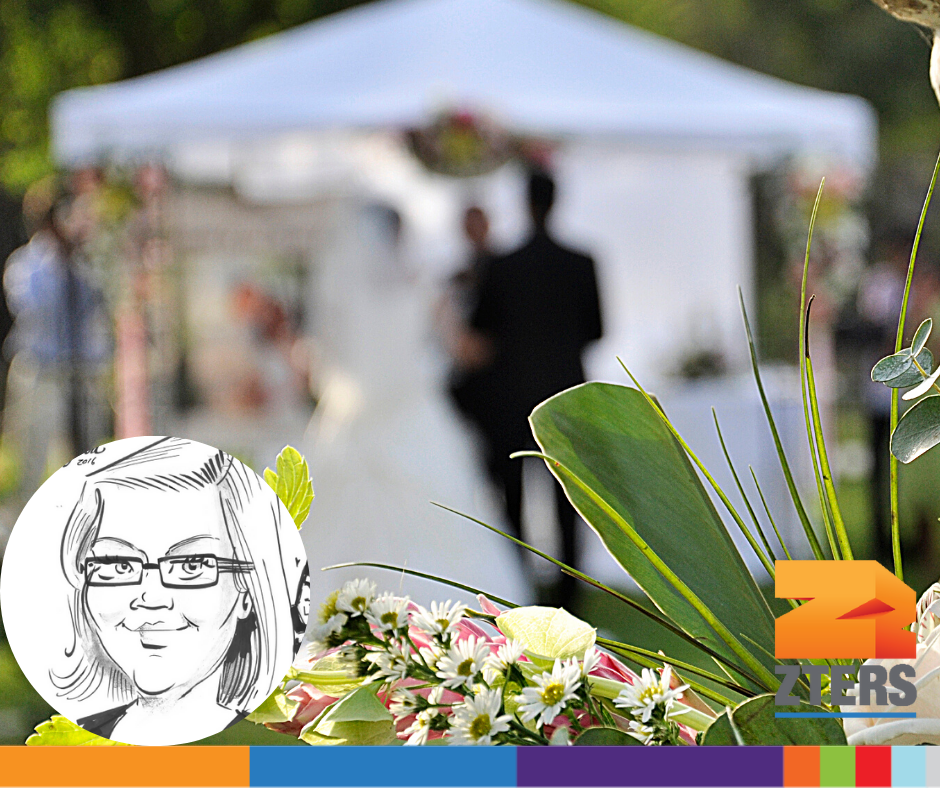 Dear Angela, we're planning an outdoor wedding this summer. What are our options for portable toilets? We don't want to have bright orange construction toilets.
Hi, and congratulations on your wedding! We get this question all the time. Some people think their only option is a brightly colored construction-style porta potty, but that's not the case.
There's one important thing to mention before we talk about options. Order early!
Outdoor weddings are very popular, and some of the porta potty options we'll mention book up weeks in advance. If you're planning a spring or summer wedding, make sure you've called to schedule your toilet rental at least a month or two in advance. Summer weddings compete with festivals and other outdoor events for portable toilet, dumpster, and fencing rentals.
Now, let's talk about options. We've written a few articles on this subject, and one of the most popular blog posts on our site is our guide to outdoor wedding toilet options! Here's the quick overview:
Book in advance! We already mentioned that one.
Plan for a minimum of two portable toilets if you're renting individual porta potties. (Yes, they do come in neutral colors.)
Consider renting an ADA-compliant portable toilet for a little more interior space. It has enough room inside for people with wheelchairs, walkers, and extra room for people with toddlers or voluminous dresses with lots of fabric.
If you have a large guest list of 100 or more, consider a luxury portable toilet trailer. These offer all the conveniences of a regular bathroom. You will need to have access to water hookups, though.
We've been helping people get the right portable toilets for outdoor weddings since 2009. If you have any questions, feel free to give us a call! Just make sure you're ordering in advance, and you (and your guests) should be good to go.